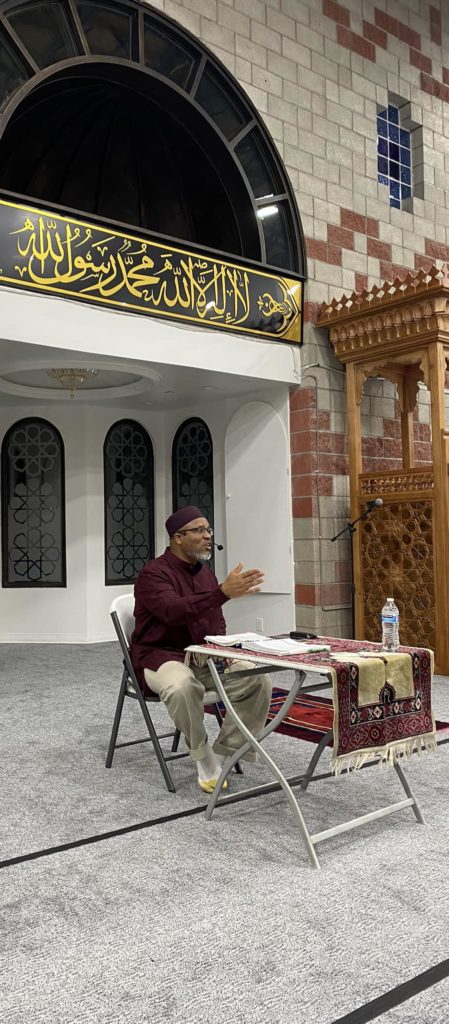 26830 Beaumont Ave
Redlands, CA 92373
We are thrilled that you will be visiting us. You will find friendly faces and a welcoming community. Come as you are and bring your curiosity. Here you will find smiling faces from every part of the world.
What to expect when you come
We know visiting a mosque for the first time can be overwhelming. Be at ease –  peace be upon you.
We have many guest lecturers who cover a variety of topics. You are welcome to come back as often as you want. You will discover something new every time.  
There is plenty of parking. As you walk, place your shoes on the rack to keep the floorspace clean for prayers. Come on in and discover Islam for yourself.
The number one ingredient you should bring is a sincere desire to learn. 
While supplies last, translations of the Quran are available for guests. Please get in touch with one of the volunteers to request a copy. Feel free to reach out to the person who makes announcements if you come for the Friday sermon. 
When to come
Friday sermons which start at 1:15 PM. It may be best to come closer to 1 PM so you can get oriented and get comfortable. The sermon is typically 30 minute long. It is followed by a 5 to 10 minute ritual prayer where we stand, bow, and put our faces on the ground, similar to how the prophets, including Jesus, prayed in humility before Allah. Guests can observe while seated. We don't mind. After that, a few announcements are made and the congregation begins to disperse. This may be a good time to talk to people and connect with someone who can answer any questions you might have.
Friday evening lessons. Refer to our Facebook page for details.
Coming soon: Sign-up to our mailing list to find out when we will have open-houses or other events such as dinners, special guest lecturers, picnics, etc.
Where to sit
If you aren't used to sitting on the floor, grab a chair. The front section of the mosque is the men's section and the back section is reserved for women.
What to wear
Men: shirts and pants are fine.
Women: long sleeve shirt and pants or full skirt. You may cover your hair with a hoodie or a scarf if you have one.